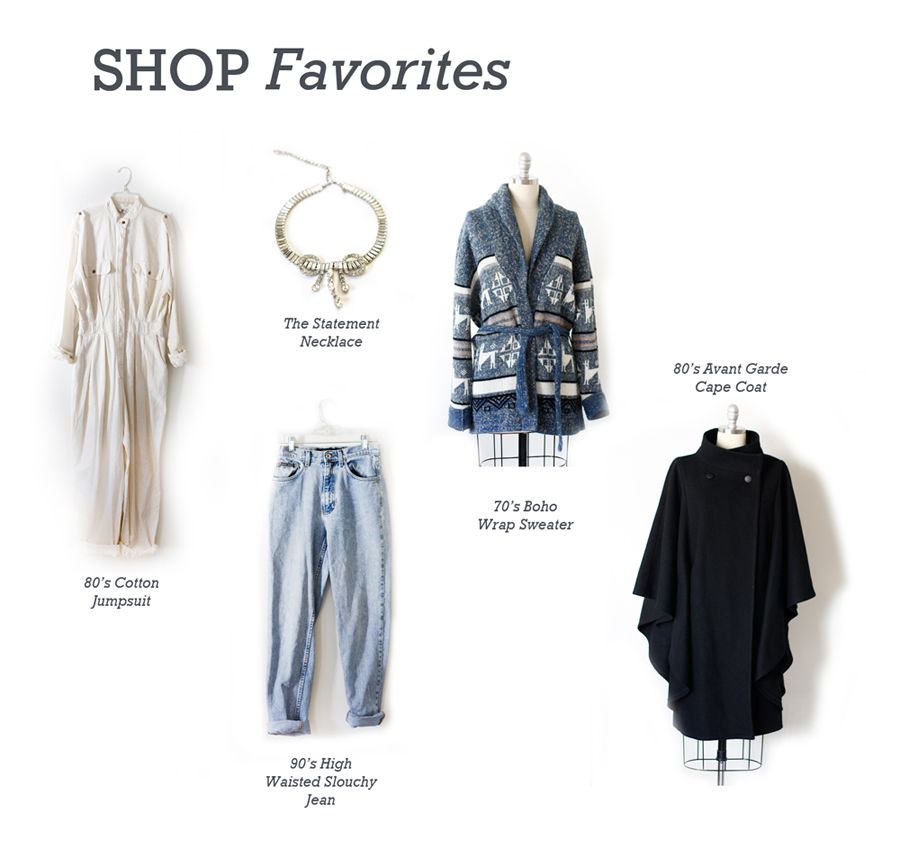 Here are some of our shop favorites at the moment!
Here is the perfect look for those of you who are chilling by the barbeque or hanging out at the beach this weekend.
This no fuss look comprises of a few of my favorite trends: logo wear, high waisted denim, vintage leather, and modern metallic flats.
2. Vintage Leather Bucket Bag ( from my closet)
3. d'Orsay Metallic Flats (from my closet)
Don't forget about our 30% off sale happening all weekend long!
http://www.etsy.com/shop/wemovevintage
http://www.wemovevintage.com
How to Wear: The Shortall
For this week's post we asked one of our longtime customers (not to mention one of our closest friends!) Daniella Alcedo to showcase a few of our favorite pieces in the shop!
These 90's Guess Red Denim Shortalls are a definite must have for spring/summer. They have the perfect 90's touch and an excellent pop of color. On Daniella, we paired these shortalls with a simple basic tank, statement bracelet, and some platform lace ups.
You can find these shortalls in our shop
here
!
We are so happy to have Daniella guest appearing in our How to Wear posts for the next few weeks!
She is part of an exciting show called Women Talk Bikes brought to you by
Pedal Love
. Tune in every first Saturday of the month at 10 a.m PST on station KPFK